Mary E. Ziminski has been a Guild Certified FeldenkraisR practitioner since 1997. She has an extensive background in the areas of science and education. Mary holds a Master of Arts degree in Education for Speech and Language and a Bachelor's of Science degree in Health Education with a minor in Biology. In addition, she is also an athlete and an artist. Mary was first introduced to the Feldenkrais Method after suffering a back and neck injury from an automobile accident. After going through many years of physical therapy without much success, Mary turned to the Feldenkrais Method which helped her tremendously. So impressed with the results she achieved, Mary decided to become a Feldenkrais practitioner herself so that she may help others. Through her practice, Mary has worked with numerous clients of all ages. These clients were treated for a variety of different reasons such as back pain, neurological (i.e., stroke, MS, Parkinson's), voice, athletic and artistic enhancing performances (i.e., golf, tennis, runners, music).


Does your back hurt? Do you have trouble focusing your attention? Have you stopped participating in activities you used to enjoy? Do you want to enhance your movement and improve your skills?

The Feldenkrais MethodR is for anyone who wants to reconnect with their natural abilities to move, think and feel. Whether you want to be more comfortable sitting at your computer, playing with your children and grandchildren, or performing a favorite pastime, these gentle lessons can improve your overall well being.

Learning to move with less effort makes daily life easier. Because the Feldenkrais MethodR focuses on the relationship between movement and thought, physical improvements will be seen as the result of increased mental awareness and creativity. Whether you're an athlete, artist, office worker or housewife, the Feldenkrais MethodR can benefit those from all walks of life.
With the Feldenkrais MethodR you can learn to:

ease chronic problems and minimize pain

enhance your flexibility, balance and coordination

reduce stress and fatigue in your life

develop greater awareness and focus

improve cognitive abilities such as thinking and problem solving


| | |
| --- | --- |
| Explore which learnig style is most appropriate for your needs | |
| Awareness Through MovementR Lessons | Available upon group request |
| In Awareness Through MovementR lessons, the teacher verbally guides you through a sequence of gentle movements intended to develop a greater awareness of how you move. As you learn to let go of limiting habits, you will find satisfaction in your newfound abilities. | |
| Functional IntegrationR lessons | |
| Functional Integration lessons are especially useful for persons who might benefit from more individualized attention. Each Functional Integration lesson is designed to meet your personal needs. Communicating through gentle touch and movement in addition to words, the teacher guides you in your one-on-one- process of self-discovery. | |
Radio Interview With Neurologist
Doctor Engstrand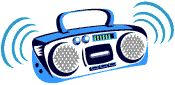 For More Information Or To Schedule An Appointment Call
516-292-8013